We like to let our customers answer this one: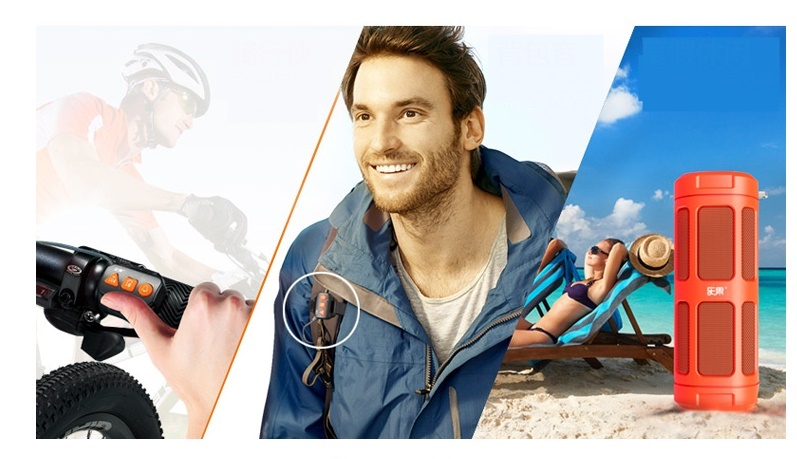 "the TallBoy by Celtic Blu has all the top Must-Have and many of the Nice-to-Have features that aren't found in your typical Bluetooth speaker."
16W Power
With larger 2.0 inch speakers and 1.0 inch magnets, the Tallboy blows away the majority of the competition providing more power and volume. Perfect for use when background noise is present.
360 Degree Audio
Most speakers are front facing, the Tallboy spreads audio in 360 degrees, dispersing your music evenly from every angle.
6000mAh Battery
Typical speakers run around 5 to 15 hours at medium volume, the Tallboy can last up to 30 hours and includes an Auto Off function after 10 minutes of non-use.
Bluetooth Connection up to 100 ft.
Don't limit yourself to the typical 33 ft. range of a standard Bluetooth speaker. The Tallboy will allow you to listen and change your tracks from up to 100 ft.
Versatile Cage
The Tallboy includes a cage that can attach almost anywhere on a bike and even an ATV, Golf Cart or boat. It is age-resistant, durable, and can be pulled 180 degrees apart without changing shape.
Power Bank
Never let your devices die again. The Tallboy comes with a built in two-way power bank which can charge your other devices (phone, iPod, etc.).
FM Radio
The Tallboy's built in antenna makes it easy to pick up your favorite radio stations.
TF Slot
For Micro SD Cards up to 32GB of storage you can ensure your files (MP3, WMA, WAV, APE, FLAC) are always ready to play.
Microphone
The built-in microphone provides clear, hands-free telephone calls, stopping the music so you don't have to.
Waterproof, Shockproof, Stain Resistant
For rugged outdoor use
Accessories
The Tallboy comes with: Remote Controller, Carabiner Clip, 3.5mm Audio Jack Cable, USB Cable, User Manual in English and Spanish